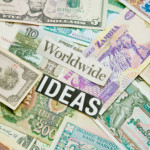 The theme of hedging currency risk within the same wrapper of an international equity portfolio has gained popularity in the US, particularly after the greenback's continued strength amid diverging monetary policies across the Atlantic.
WisdomTree, the fifth-largest US issuer of exchange traded funds, has been fairly successful in gauging investors' preference as evidenced from their wildly successful WisdomTree Japan Hedged Equity Fund (DXJ) and WisdomTree Europe Hedged Equity Fund (HEDJ). Both the funds have managed to garner about $37 billion in total assets in the past 18 months amid the turmoil in Europe and Asia.
WisdomTree expanded their currency hedged wrapper recently with the launch of another product that has a diversified exposure to the world's developed and developing countries ex-Canada and the US.
The newly launched WisdomTree International Hedged Equity Fund (HDWM) is a passively managed fund that tracks the price and yield performance, before fees and expenses, of the WisdomTree International Hedged Equity Index. The index is a fundamentally-weighted gauge that selects and ranks companies based on their annual cash dividend payout history.
HDWM holds over 700 individual stocks in its well spread out portfolio with the UK (23.07 percent), Japan (14.00 percent) and France (9.71 percent) occupying the top three positions.
According to a report by Henderson Global Investors, UK companies offered one of the best dividend growths with payouts jumping 31 percent to $135 billion. Companies that have a minimum market capitalization of $100 million and that have paid a minimum cash-dividend $5 million in cash dividends on common shares annually are eligible for inclusion in the index.
The new fund is tilted toward the financial sector with 24.99 percent allocation, followed by industrials (11.62 percent), consumer discretionary (11.02 percent) and consumer staples (10.75 percent).
Remaining sectors including healthcare, telecom, energy, materials, utilities and information technology all receive single digit allocation. Top holdings include such heavy-weights as HSBC Holdings PLC, Nestle SA and Novartis AG.
HDWM has an annual expense ratio of 0.35 percent.
Disclosure: No holdings